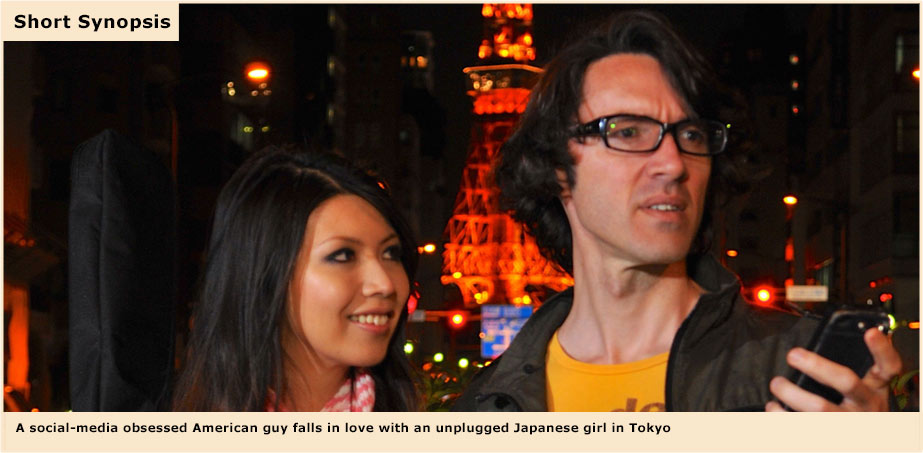 Long Synopsis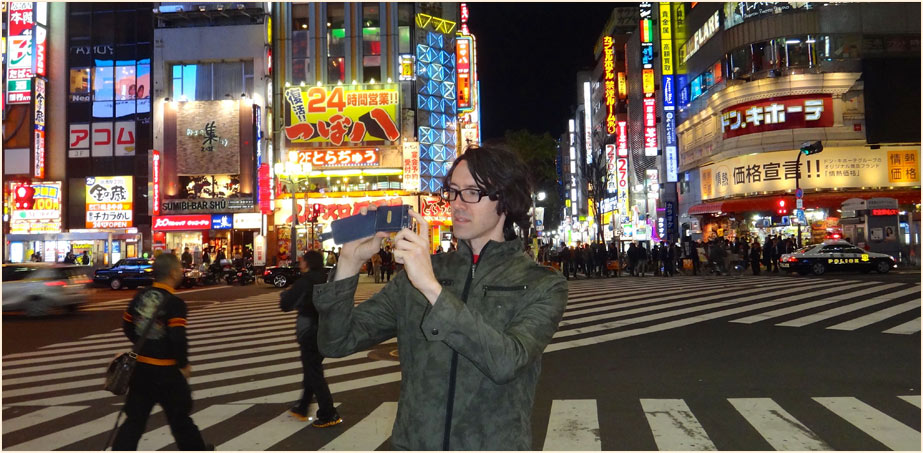 Tom, an American 30 something that has recently moved to Tokyo for what he thinks is just a temporary gig, struggles with feelings of isolation in a land where he doesn't speak the language and all of his relationships play out online. He's self-absorbed and pretends to be a cooler version of himself on the 'net. Then he meets Saki, a free-spirited Japanese woman who teaches him about Tokyo and relating to others in a more personal way. She tries to help him live in the present and communicate with words, not text on a screen. Can he learn to relate to her, or is a make believe life on the web too tempting?
Director's Statement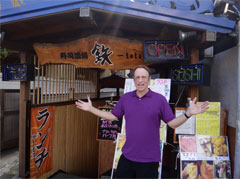 by Michael Solton
Technology has been developing at a rapid pace and the way we connect with people has also changed. I thought that making a film in Tokyo, which represents the epitome of technology, would be the perfect backdrop for the film. I also run an online dining guide for sushi, called Eatsushi.com, so I was able to tie in my passion for sushi with my desire to film in Tokyo.
We are all connected with phones, laptops, and tablets. Staying connected can be very addicting and also very lonely.  Many of us have thousands of online friends but don't know our neighbors.
"Love in Tokyo" is about how we are connecting more and more "online" and less and less in person. Humans have a basic need to connect with other humans but there is an emptiness and loneliness that can occur when there is not enough face-to- face connection. Many of our "online friends" are people we've never even met in person. Sometimes we can get comfortable behind our screens and not venture out into real life.
The lyrics that I wrote in the theme song "Connection" sums up these feelings.
"I'm always trying to get a connection
Online World I feel so protected
I feel so lonely even though I'm connected
In the outside world I feel so rejected"
The lead character in the film, Tom, is a social media obsessed American who has thousands of online friends but still is very lonely. He meets a Japanese singer (who is a singer in real life) named Saki who is the opposite of Tom.  She has many friends and doesn't care about connecting online. They are opposites and the film is about how they change each other for the better.
Production Still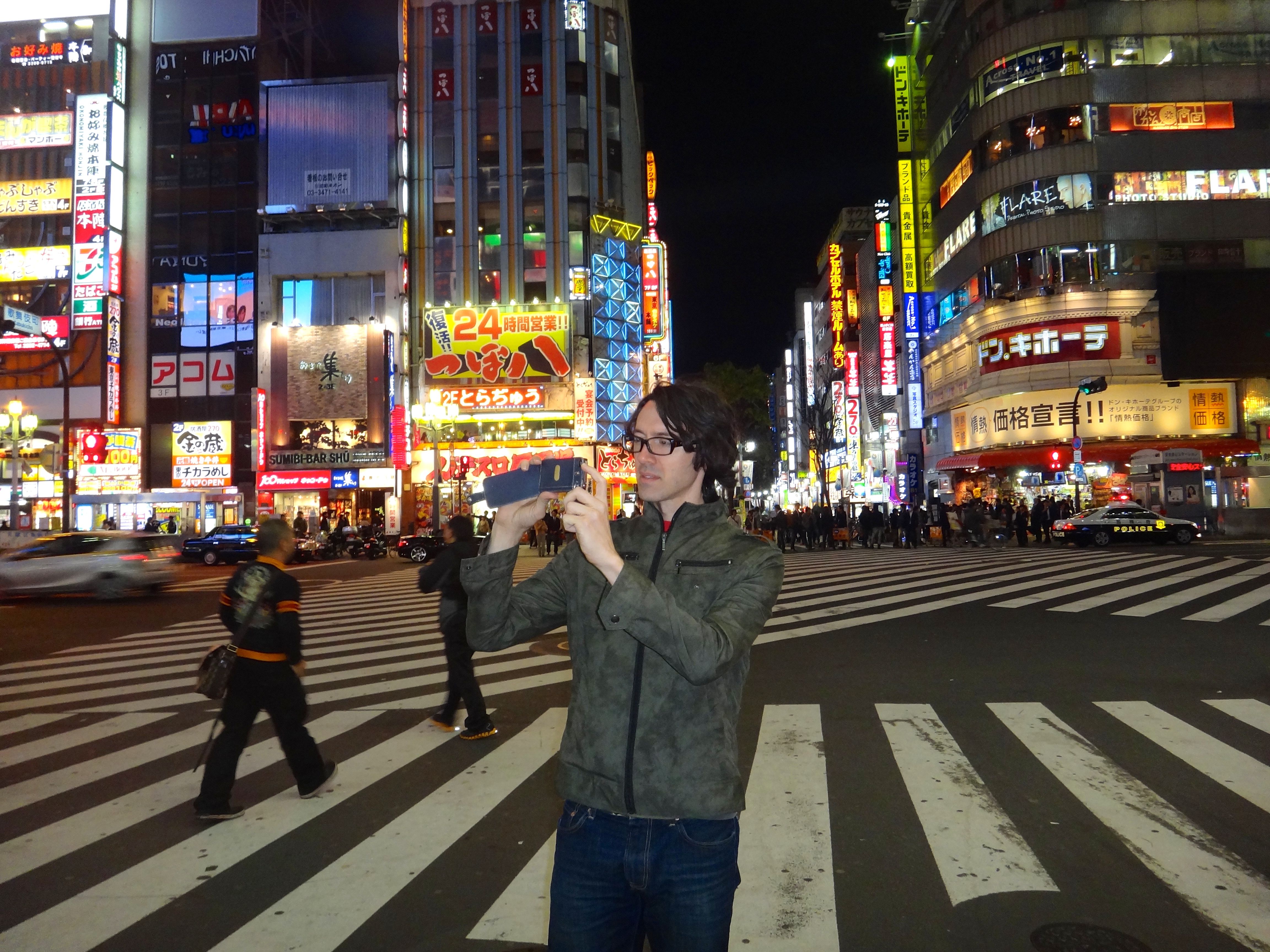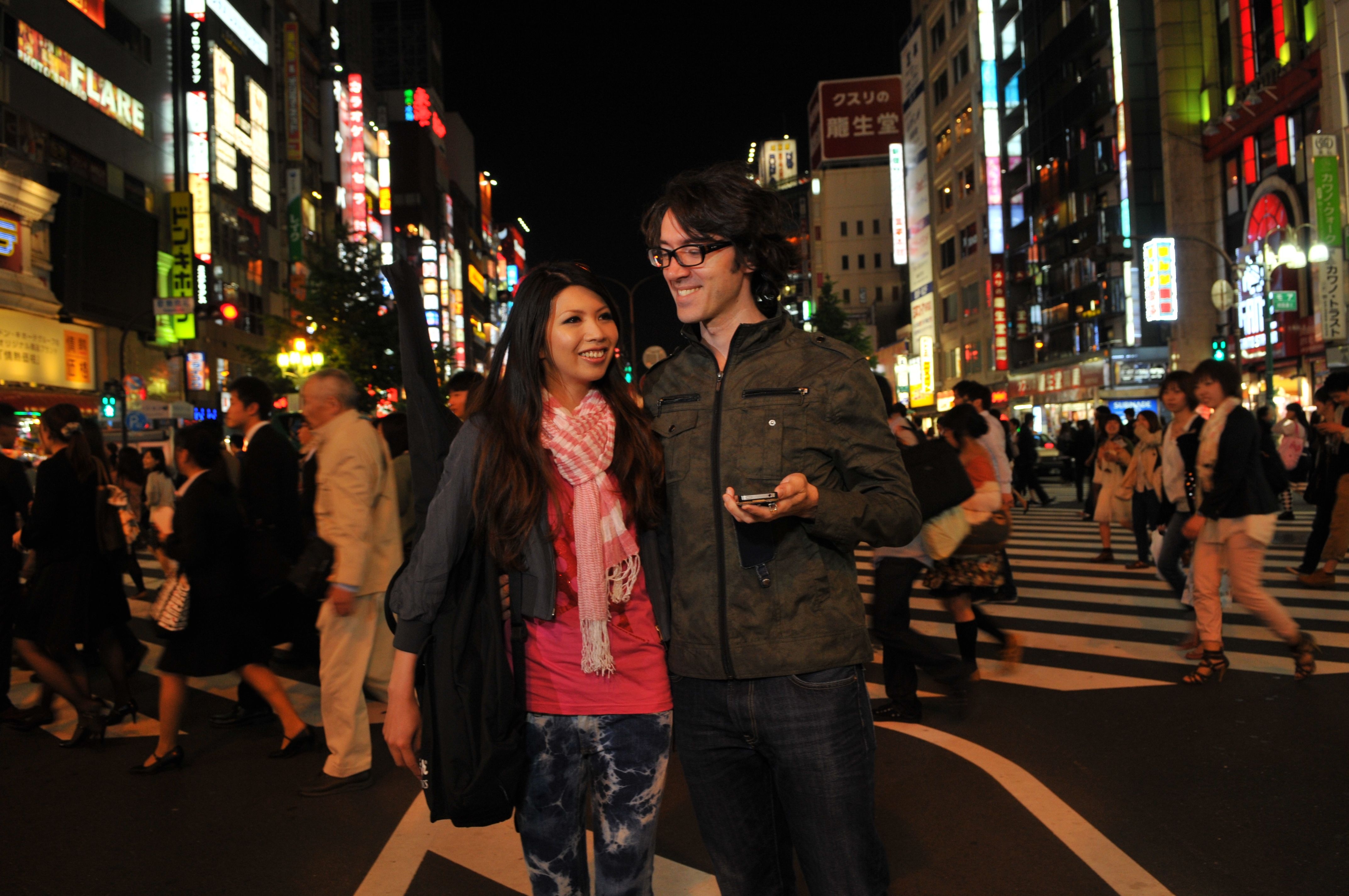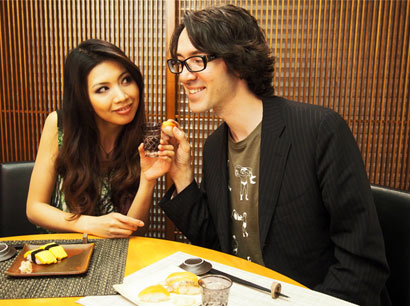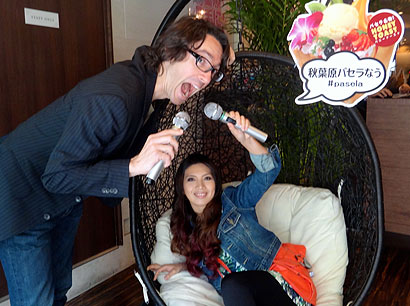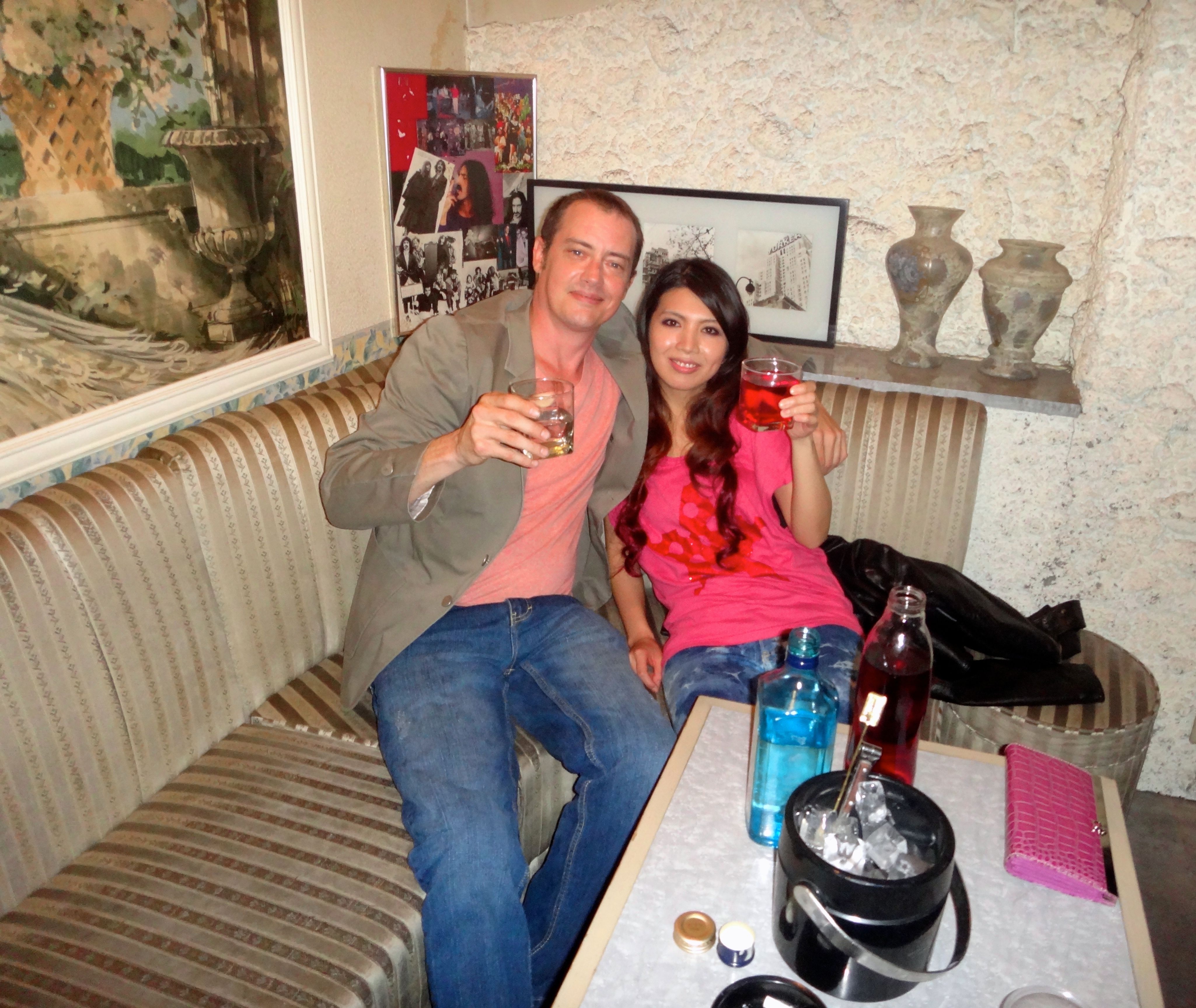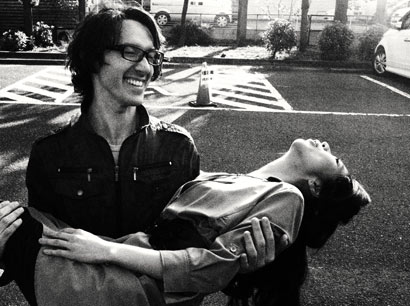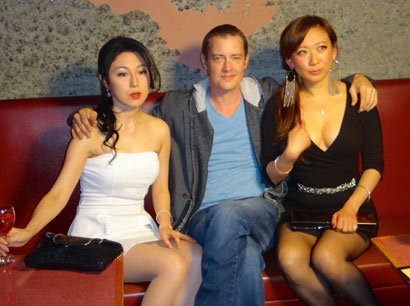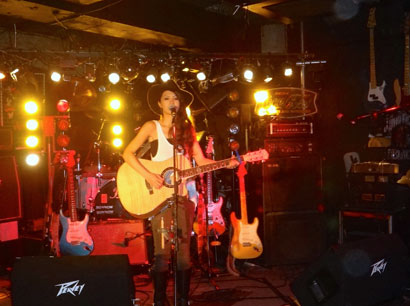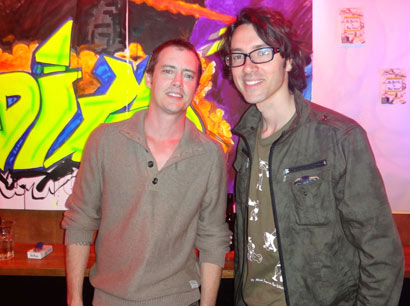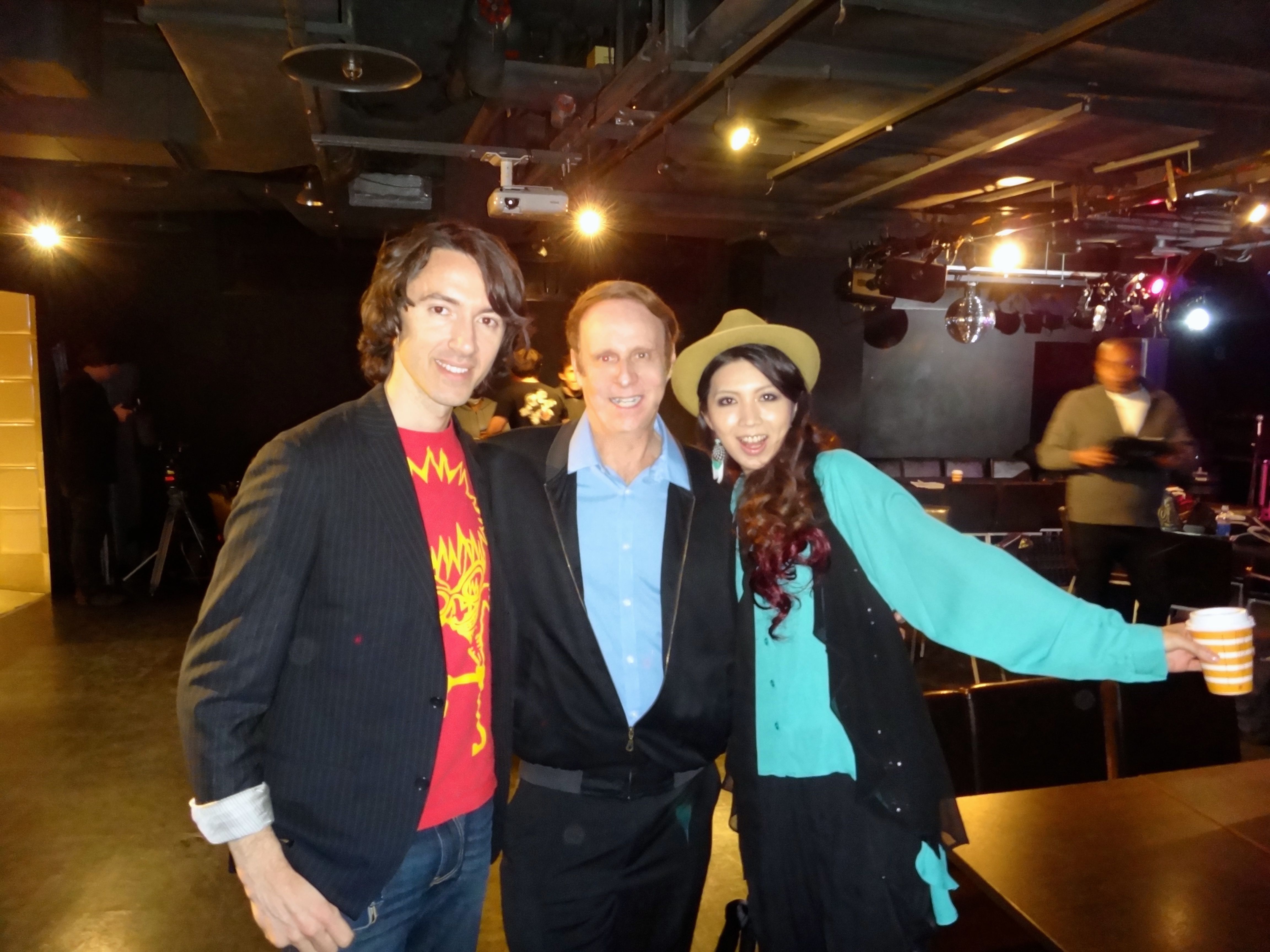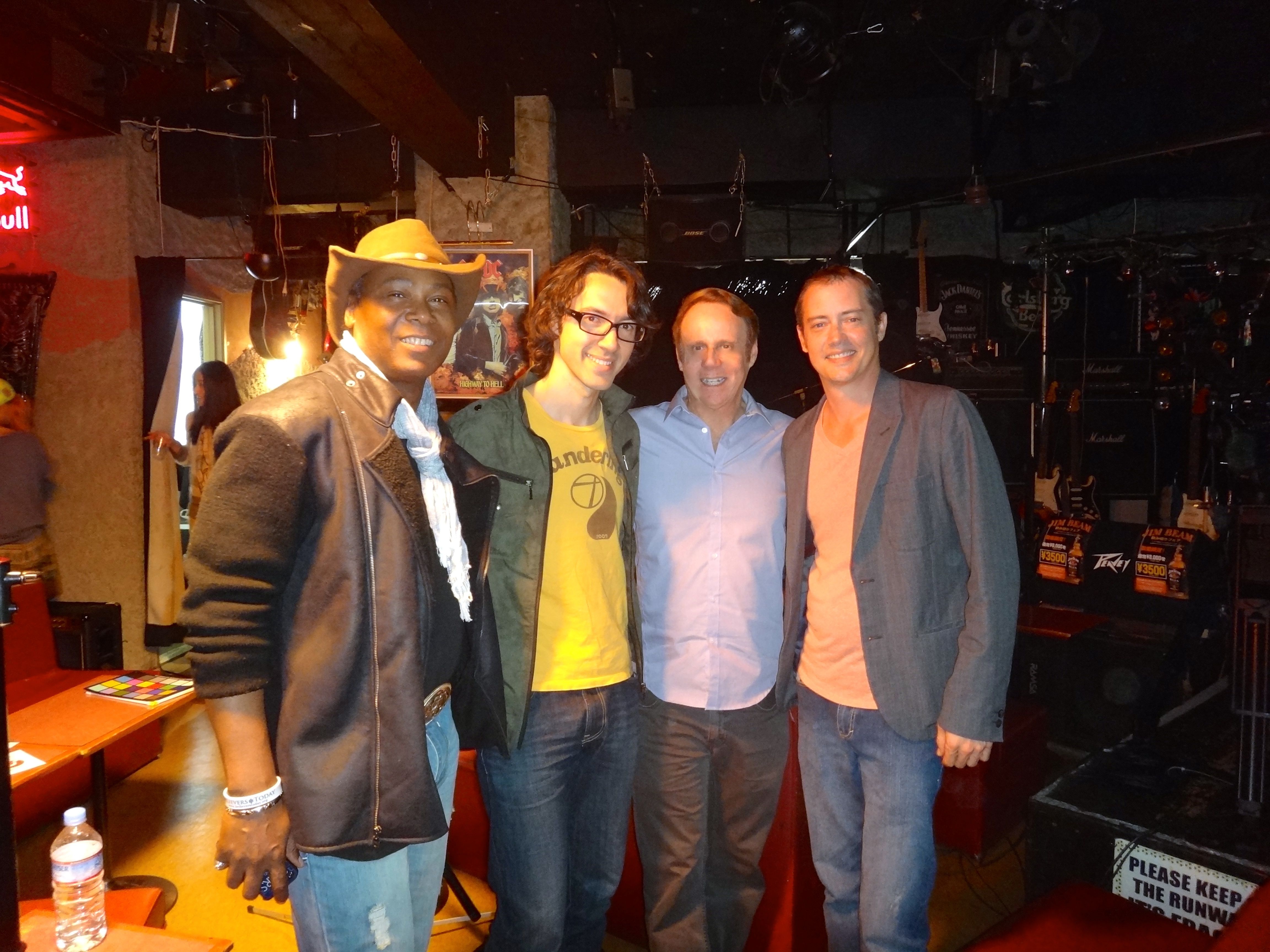 | | |
| --- | --- |
| Jonathan Sherr as Tom | Jonathan Sherr is an American actor living in Tokyo who co-starred in "My Darling is a Foreigner"  with Inoue Mao. He also does narration, translation, voice overs and speaks fluent Japanese. |
| Itsuka as Saki | Itsuka is a Japanese singer-song-writer & an actress born and living in Tokyo. She has written hundreds of original songs. She started her acting career in 2012, being featured on "FINAL"(2013) by Timothy A. Chey and " I Really Hate My Ex!"(2014) by Troy Byer. |
| Jason London as Joey | Jason is an actor and producer, known for "Dazed and Confused," "Jason and the Argonauts," and "The Rage:Carrie 2." In addition to feature films, Jason has also appeared regularly on television  in made-for tv movies such as "Blood Ties,"   Mini-series like "A Matter Of Justice ," and  in guest-starring roles in series like "Tales From The Crypt," and "Scandal and Major Crimes." |
| | |
| --- | --- |
| Michael Solton Executive Producer, Director and Screenwriter | Michael co wrote and produced the film "Dialing for Dingbats," distributed by Troma Inc, and aired on the USA network. His love for travel and good eats motivated his passion to create and launch two very popular dining websites, Chowbaby.com and Eatsushi.com. In 2011, A mockumentary film project found Michael writing, producing and staring in a South American travel film called "Lost in Buenos Aires,".  Distribution for his latest film "Love in Tokyo" has just been acquired.  "Love in Tokyo" is currently on VOD and will be released on DVD early next year. |
| Peter Harmon Screenwriter | Originally from Washington D.C., Peter Harmon is a Los Angeles based screenwriter and producer.  He's created sketches that have been featured on the front page of "Funny Or Die," written independent features, and produced for docu-series television shows.  He currently lives in the San Fernando Valley with his wife, son, and their pug Summer. |
| Scott Larson Line Producer | Scott Larson is an English/Japanese speaking Tokyo based camera operator, editor, and director for international projects experienced with television, features, live events, corporate videos, music videos, news events. Larson has eleven years experience shooting in and around Tokyo, Japan, and other parts of Asia. |
| Rob Mayes Sound Recordist | Rob Mayes, a New Zealand sound recordist lives between Christchurch and Tokyo, recently worked on the Ridley Scott-produced "Don't Think,"  a Chemical Brothers feature film shot at the Fuji Rock Festival. Mayes' work has taken him all over the world, including producing an album in Malta, working with Solomon Island tribal group Narasirato as location and live sound producer on their Japanese tour and resulting documentary. |
| | |
| --- | --- |
| Name | Title |
| Starring | |
| Jonathan Sherr | Tom |
| Itsuka | Saki |
| Jason London | Joey |
| Michael Solton | Mike |
| Also starring (in order of appearance) | |
| Tadashi Yamagata | Sushi Chef 1 |
| Ayumi Tsushima | Sushi Extra |
| Masako Sakaguchi | Sushi Extra |
| Mitsuki Koga | Sushi Extra |
| Michiko Tsunooka | Concierge |
| Shi Jun | Sushi Extra |
| Toshiko Yamano | Sushi Extra |
| Ayano Suzuki | Shinjuku Extra |
| Akira Yamamoto | Shinjuku Extra |
| Jun Iwata | Shinjuku Extra |
| Tsutomo Inoue | Shinjuku Extra |
| Yamada Keiko | Shinjuku Extra |
| Hiroko Yashiki | Park Jogger |
| Kojima Keiji | Sushi Chef 2 |
| Kazuya Tanabe | Mover 1 |
| Hiroshige Okada | Mover 2 |
| Keisuke Miyaguchi | Koji |
| Sadoko Saida | Date 1 |
| Tomoko Hayakawa | Date 2 |
| Mariko Nashila | Date 3 |
| Maria Luisa Canales | Date 3 |
| Adele Wong | Date 4 |
| Mitsuyo Okumura | Dance Extra |
| Mitsuru Yamaguchi | Dance Extra |
| Stephanie Hannah | Dance Extra |
| Chiaki Kudo | Dance Extra |
| Kayoko Okumura | Dance Extra |
| Mark Sullivan | Dance Extra |
| Saki Kubokawa | Dance Extra |
| Lee Sullivan | Bouncer, Dance Extra |
| Yoshihisa Ashida | Bauhaus Extra |
| Hiroko Kudo | Bauhaus Extra |
| Miwako Kimoto | Bauhaus Extra |
| Yoshie Nishioka | Nozomi 1 |
| Ruri Ono | Cute Girl |
| Akiko Iwase | Cute Girl 1 |
| Eri Yamazaki | Waitress |
| Kanemaru Natsuko | Karaoke Manager |
| Paul Baca | Bouncer 1 |
| Jett Edwards | Jett |
| Qyoko Kudo | Nozomi 2 |
| Michiko Tsunooka | Sushi Extra |
| Yutaka (Unnatural) | Saki's Band |
| Daichi Kusunose (UN-JAMI) | Saki's Band |
| Rock Sakurai (EXXXXIT) | Saki's Band |
| Mitsu (Unnatural) | Saki's Band |
| | |
| --- | --- |
| Name | Title |
| Michael Solton | Producer, Director, Screenwriter |
| Peter Harmon | Screenwriter |
| Marc Swadel | Director of Photography |
| Scott Larson | Line Producer |
| John Downie | Editor |
| Rob Mayes | Location Recording and Audio Post |
| Richard Marrett | Score Composed and Performed by |
| Rob Mayes | Music Supervisor |
| Mikie Sakaguchi | Assistant Director |
| Kato Tetsuhiro | Camera Assistant |
| Rumiko Yato | Hair and Makeup |
| Yuka Shimizu | Hair and Makeup |
| Timothy Buerger | Photography Assistant |
| Dean Newcombe | Casting Director Tokyo |
| Ricki Masler | Casting Director Los Angeles |
| Alfie Goodrich | Graphic Designer |
| NR Soft Solutions | Website Design |